Grant Thornton regularly works with banks and other creditors to identify assets that may have been sold, transferred, undervalued or undisclosed to the bank by a borrower in an attempt to defeat any potential claim against the asset.
Our team of experts can also assist in the assessment and validation of a borrower's Statement of Net Worth by use of our advanced Corporate Intelligence and Asset Identification techniques.
Our experienced Asset Tracing team are also experienced in fraud investigations and can add significant value to such projects.
When tracing and identifying assets of an individual or organisation, we employ sophisticated search tools to search databases of publicly available information thereby helping clients in the following circumstances: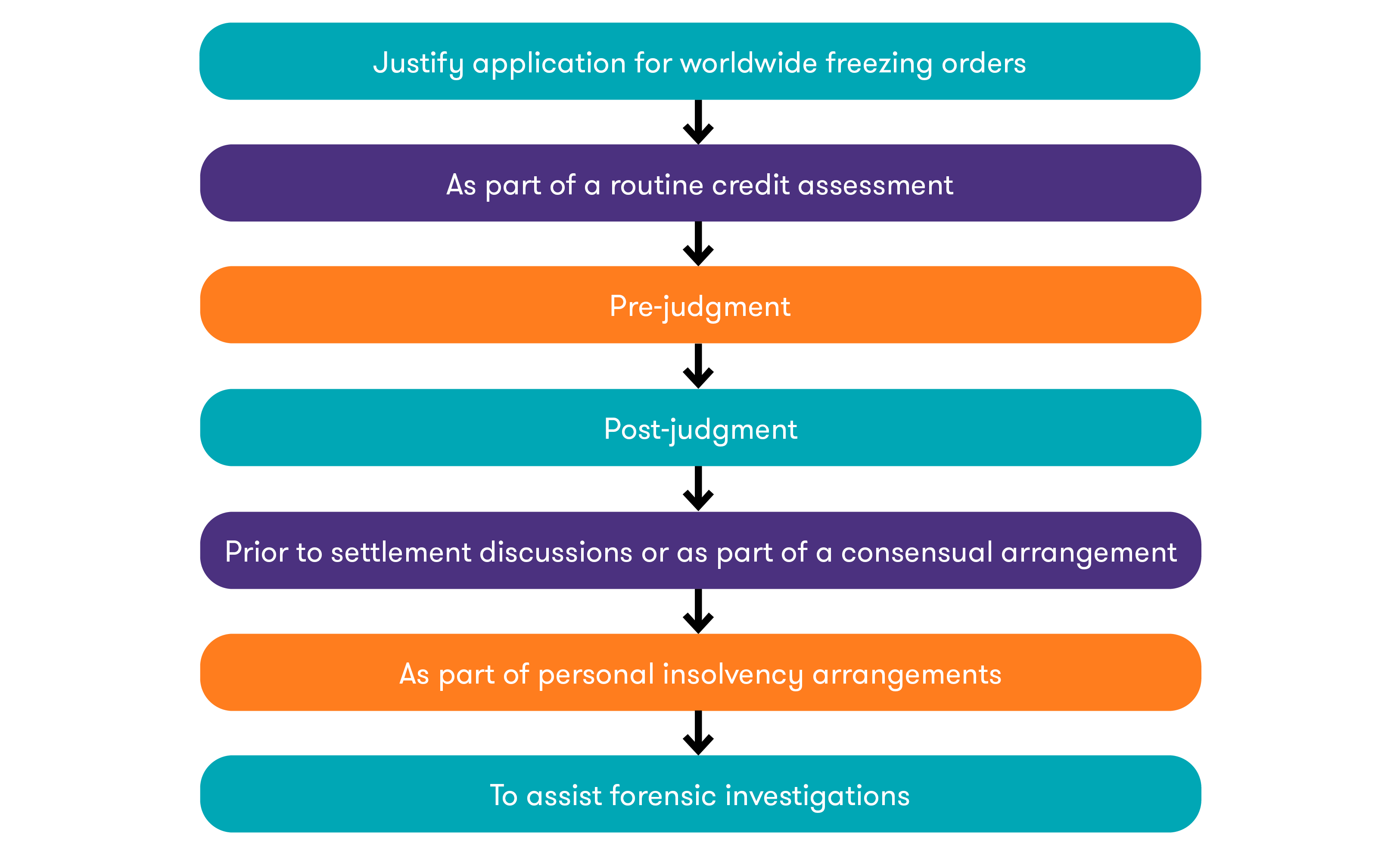 Our Services
If you are seeking to trace the assets of an individual (or corporate entity) for the purposes of recovery we are here to help.
Our meticulous searches of publicly available information, both from a corporate and a property perspective, enable us to locate any relevant assets which may facilitate client proceedings.
Typically, the scope of these searches includes: Land Registry searches, Registry of Deeds searches, company filing reviews, financial statement reviews, beneficial ownership review, judgment searches, statement of affairs review, media searches, and social media searches.
Why Grant Thornton?
Here at Grant Thornton, we have a highly qualified and experienced team of specialist forensic accountants, property specialists and investigators dedicated to tracing assets. We have been successful in obtaining worldwide freezing orders for clients based on our reports. Our global network has enabled us to recover many misappropriated assets in jurisdictions worldwide, including the Cayman Islands, USA, Canada, UK, Europe, South Africa and UAE. This international network of Grant Thornton offices allows us to collaborate effectively and offer the best results for our clients in recovering their assets.