Here at Grant Thornton, our Prudential Risk Advisory Team of specialists engages with clients on a broad range of issues within the financial services sector, developing and implementing tailored strategies to manage and mitigate many types of financial risk. Our expert team can also provide regulatory, compliance and risk advice to banks, investment firms, insurance companies, funds and e-money and payments firms.
Our experienced team of specialists will help you navigate this constantly evolving environment and its associated challenges and can advise on the key requirements necessary for your organisation to successfully adapt to ongoing regulatory, compliance and risk needs.
Our Services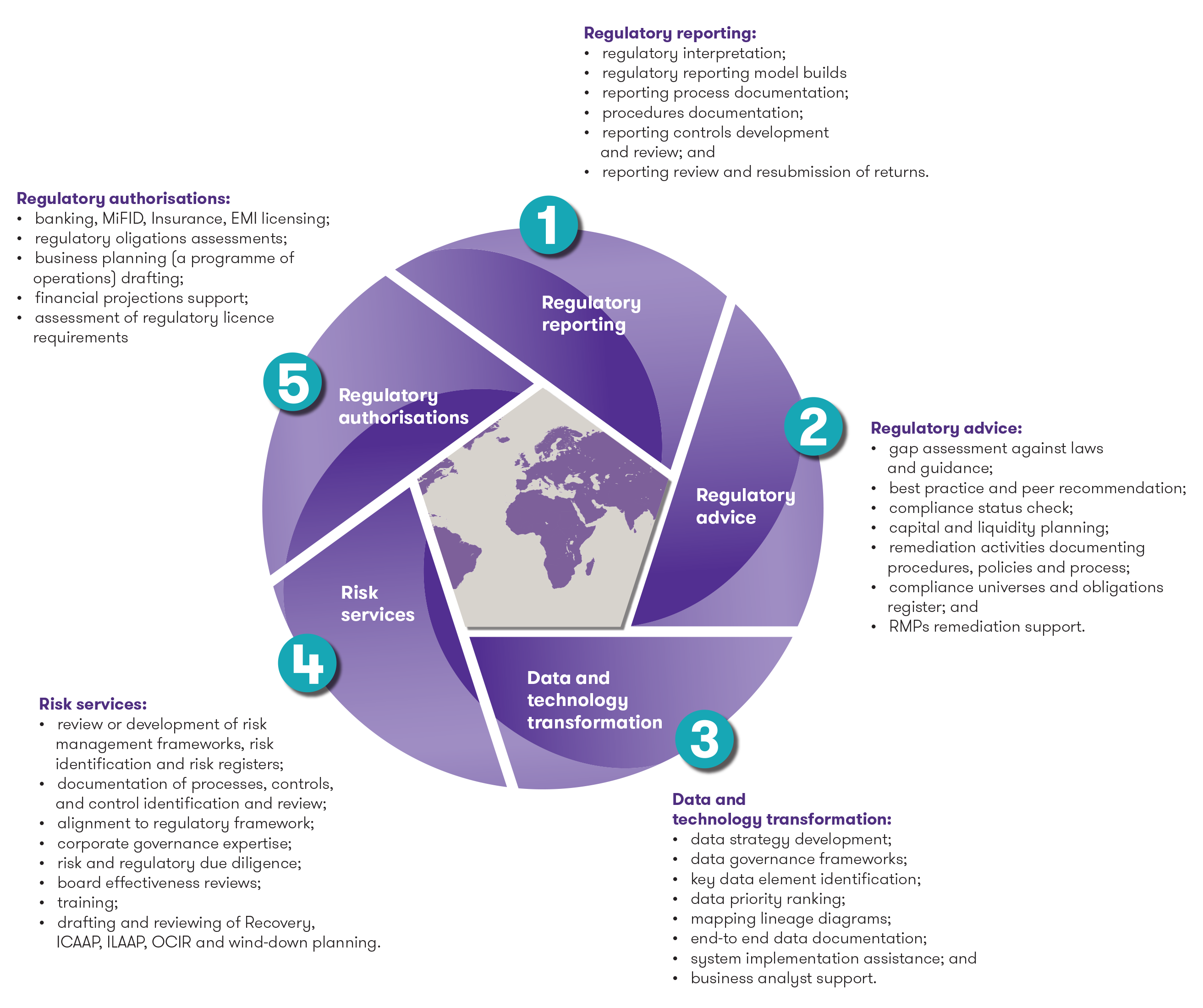 Why Grant Thornton?
Grant Thornton's industry leading Prudential Risk team works with clients across the financial services sector on a range of areas including regulatory reporting, regulatory advice, data & technology transformation, risk services and regulatory authorisations. Our team is comprised of senior ex CBI / ECB regulators and industry SMEs who have detailed and expansive experience and knowledge.
At the heart of our service is our experts' depth of understanding and experience of the salient issues and the ability to provide practical and responsive support. When drafting and implementing any of our services, we know what works and what doesn't work, and what regulators require to ensure compliance at every step. Building on this foundation of knowledge and experience with both clients and regulators across the financial services sector allows us to minimise your exposure in an increasingly complex market.