It is necessary for businesses operating in Gibraltar to have their financial statements audited to give stakeholders in them- be they owners, lenders, regulators or other parties - to have confidence in the financial information that they prepare. In a world where change is now a constant and compliance with regulations is key, a thorough audit assessing the key risks faced by Gibraltar entities is becoming increasingly critical.
Historically, the audit process was often seen as purely confirmatory in nature, simply seeking to confirm that the information provided by a company represented a fair and true view. The modern audit however should add value for stakeholders by providing them with critical insights into a firm's operations, allowing the audit to inform decisions affecting the overall company strategy.
Our team of experts at Grant Thornton uses state-of-the-art tools and techniques to audit any financial statements as efficiently as possible, all while in compliance with the Companies Act, thus making the process as trouble free for those involved as possible. By utilising modern data sharing technologies where possible we can know what information has been provided and when, thereby avoiding any costly duplication of information requests.
Why Grant Thornton?
Grant Thornton is bringing a fresh approach to the audit process in Gibraltar by combining leading-edge technologies with a highly qualified team of audit professionals, all of whom are experts in key sectors of Gibraltar's economy, and particularly in dealing with regulated entities.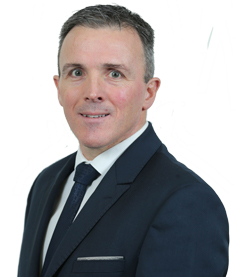 Get in touch
Partner – Audit and Assurance