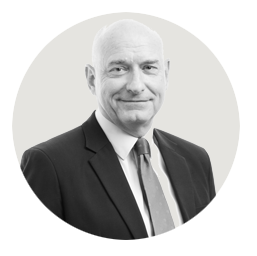 Managing partner
Gibraltar
T: + 350 200 45502
Freddie has been in practice for over 30 years and is the Managing Director of the Grant Thornton Group of companies in Gibraltar. A native of Northern Ireland, Freddie has developed Grant Thornton's practice into one of Gibraltar's premier accounting firms.
Experience
Freddie and his colleagues specialise in providing services to Gibraltar's financial services sector including investment managers, funds, insurance companies, electronic banking and the commercial sector including but not limited to business in the construction, hospitality, property management and ship repair.
He is one of Gibraltar's leading insolvency practitioners in the financial services sector and currently holds court appointments in respect of several insurance companies.
Professional qualifications and memberships
Freddie is a Fellow of the Institute of Chartered Accountants in Ireland.
He is a past President of the Gibraltar Society of Accountants and has sat on the Finance Centre Council.
He is licenced by the Gibraltar Financial Services Commission to act as an Insolvency Practitioner under Part 25 of the Financial Services Act 2019 and as a Statutory Auditor under Part 24 of the Financial Services Act 2019.