Fraud and Regulatory Investigations can take many forms but they all require approaching the investigation with an open mind. The need for an investigation arises when something goes wrong, whether that is when an abnormality is discovered, or in instances where a review of a possible regulatory compliance is warranted.
In the first instance, a Forensic Investigation will establish the key facts in the case and will provide evidence to determine how it happened if a wrongdoing is suspected. Our team of experts can help clients navigate their way through what can be a difficult time. On completion, we provide the client with knowledge and tools required to rectify the problem and prevent it from recurring in future.
Our Services
Our team has a wealth of experience in performing hundreds of forensic investigations. The types of work we have performed for clients include: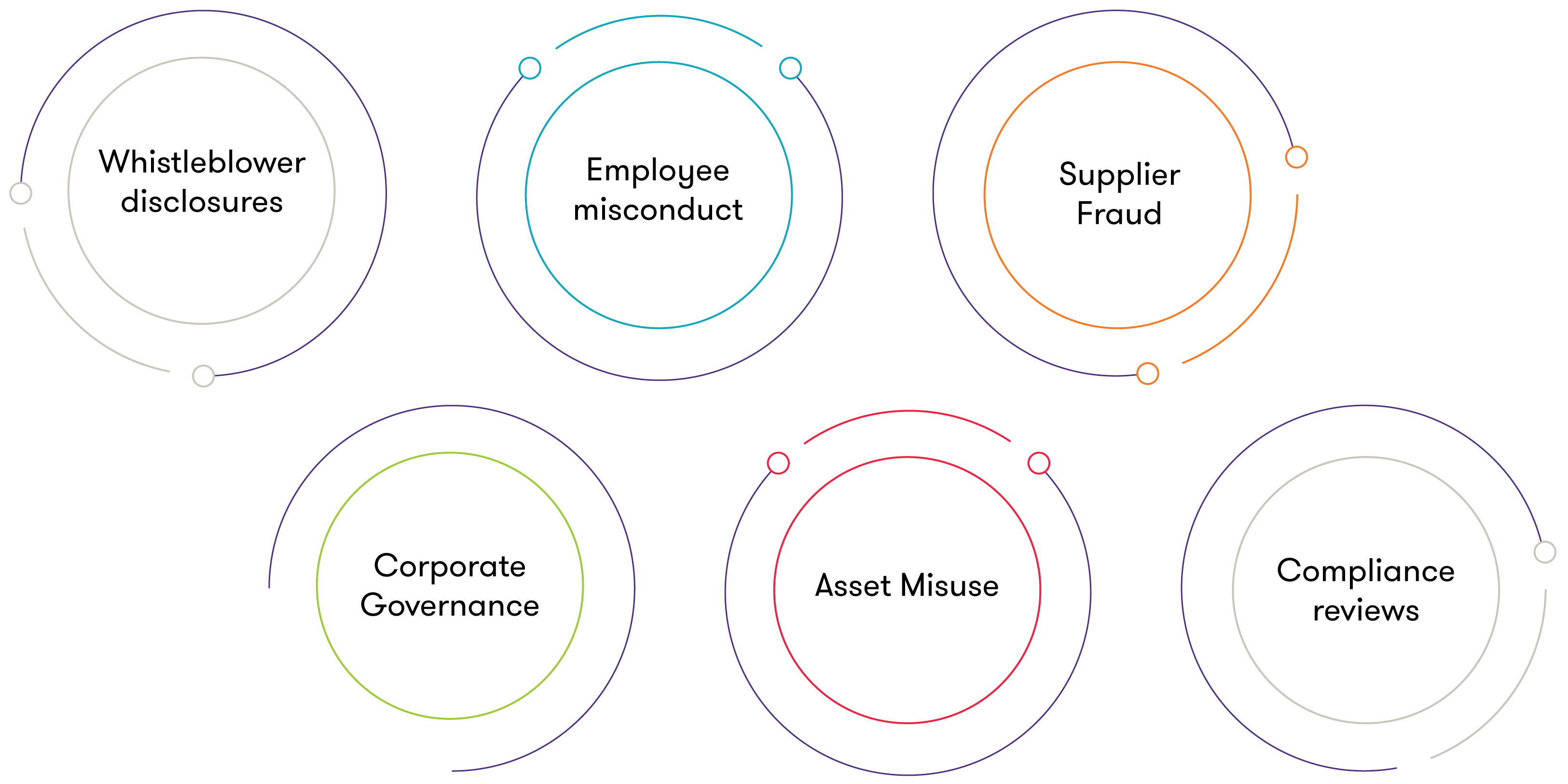 Why Grant Thornton?
At Grant Thornton, we integrate our digital forensic, eDiscovery and data analysis techniques into all the investigations we carry out. Additionally, the Forensic and Investigation team work closely with the Grant Thornton Cybersecurity team to offer clients a broad range of services, ranging from handling cyber-crisis emergencies, right through to the identification and implementation of corrective solutions.
The depth and breadth of Grant Thornton's Forensic Accounting team is one of many differentiating factors when comparing our service offering to other providers in the market. We regularly deal with complex investigations, and our capacity for working with large quantities of data means we can handle even the largest investigation effectively. We employ cutting-edge forensic data analytics and the latest digital forensic technology where possible to provide our clients with best-in-class solutions.
Our team's deep understanding of compliance with the latest regulatory requirements ensures the appropriate steps are taken, allowing us to generate quality reports while adhering to the relevant legal stipulations. This is particularly relevant in relation to the growing demands surrounding whistleblower disclosures.